"There's no such thing as normal. There's no such thing as crazy.
We're all a little in-between, and the line is very hazy."
---
About the Author/Illustrator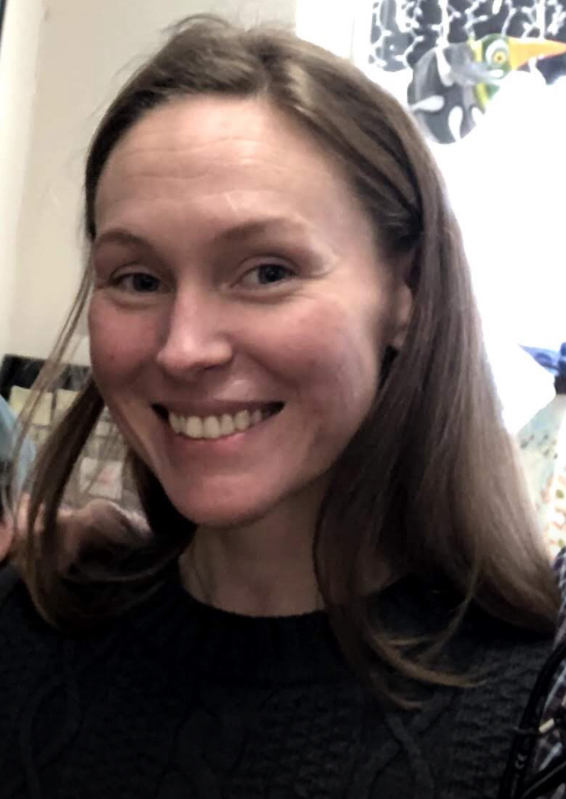 Samantha Jane Buice has been creating children's books since she was old enough to read. She dreamed of becoming a published author and illustrator. Samantha's work originates from her first-hand experience. She had an ideal childhood climbing trees, playing outside, hiking through the woods of north Georgia, and using her imagination. She has been aware of her mental illness for many years, but it did not prevent her graduating high school from Savannah Arts Academy and majoring in Fine Art at Armstrong State University. She returned to north Georgia after graduating college and has settled in a small town with her husband, Rush Smith, and their little dog, Logan Smith Buice.
---
I am Samantha Jane Buice. My mental illness does not define me. I am a writer, wife, sister, daughter, granddaughter, friend, and stay at home dog mom. I enjoy reading and love comic books. I love to write. Among other activities, sketching and coloring are my favorite pastimes. I have an extensive rock collection. I love trees. I spend a lot of time on projects because I really care about the outcome. I wrote these books in order to lift a burden off my shoulders and live with the truth. There is a stigma attached to mental illness, so many feel it necessary to hide. I have been hiding for years, but recently decided it was time to make my struggle known. Mental illness is real, treatable and nothing to be ashamed of. I finally feel comfortable talking openly about my illness with others, and answering their questions. My objective is to spread awareness and to help people feel relief when they realize that they do not suffer alone. It is my intention to bring peace to those who need it most. The mothers, fathers, sisters, brothers, friends, and the ones they love who are in crisis.
With help from professionals and the support of my friends and family, my life is now stable for the most part. I am happy, healthy and full of hope. Beyond a shadow of a doubt, my life's purpose is to make my voice heard, to stand up for those in trouble, and to spread the message that help is near. My books add a fairy tale element to the truth. I believe that softening the edges of mental illness will one day break through the barriers of the stigma and create change.
Disclaimer: I am not a licensed practitioner of any kind. I am not a doctor, psychiatrist, psychologist, or any other form of professional in this field. I am a person who has suffered and continues to battle mental illness. These are my stories and opinions, but not expert advice. The advice I share is what works for me and several others. I pass it down hoping to help many more. I write about what I know, and I try to be helpful to everyone in any way that I can.