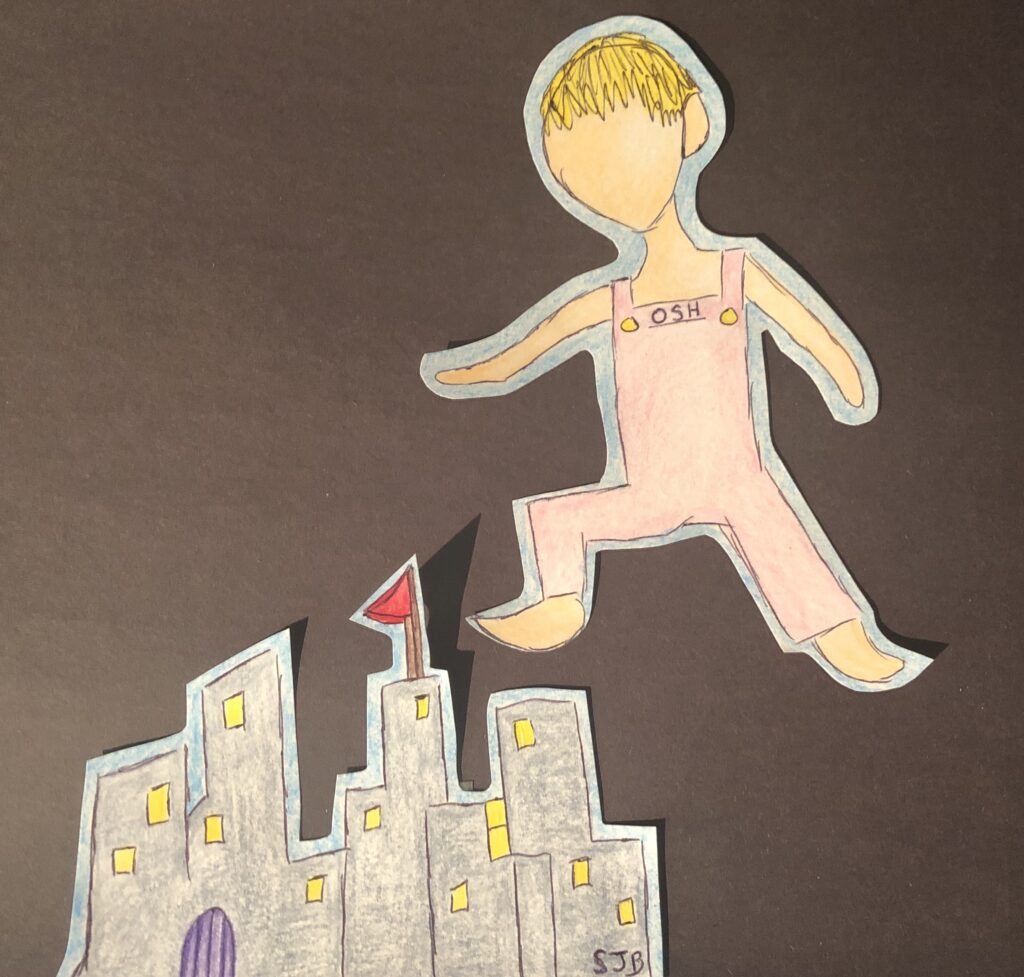 When I was a toddler, my dad was the assistant director at a beloved summer camp. My family has history there. We have frequented this camp for generations; our ancestors spent weeks there during the warmest months of the year. My life began in a cabin in the woods.
The residence for the assistant director-filled with me, my dad, mom, and sister, Jessica-was located near the archery range. Each of the counselors taught a different lesson. They were high school and college kids working for the summer. One day, as I played and rested in the roots of a large tree, I heard the archery instructor yell at the campers in a loud, frustrated manner, "SHUT UP!!" My parents had taught me how to keep peace with words, and some words were forbidden. I vacated the tree roots and marched down the hill, wearing nothing but a diaper. I scolded that counselor in a loud voice, "We don't say that word!!" He fell silent. Freedom of speech comes at a cost. You never know when a two-year-old is holding you accountable.
Children are hanging on our every word. They are listening intently to conversations rated far above PG. Using derogatory terms, such as: "Crazy," "Psycho," "Lunatic," "Mental," "Stupid," and even, "Shut Up!" are feeding the stigma. These words float around us from all directions. The media is partially to blame, but dining with parents and friends who discuss these topics over the counter can separate a child from the truth. The effect is a future wrought with continued ignorance and intolerance, passed down for centuries.
Later in my childhood, my mom was game instructor for the "Kid's Fellowship" Program at our church. She has always been an advocate for "If you don't have anything nice to say, don't say anything at all." She created a beautiful environment for the youth group and was very active in the church. I will never forget her authentic slogan:
"Build each other up.
Don't tear each other down.
Don't bully, boss, or push around."
-Margaret Buice
My mom's words are inspiring. If everyone took a page from her book, the world would be a much better place. Mom always understood that her speech was expensive. She has four daughters and manages never to forget who is listening.
–SJB