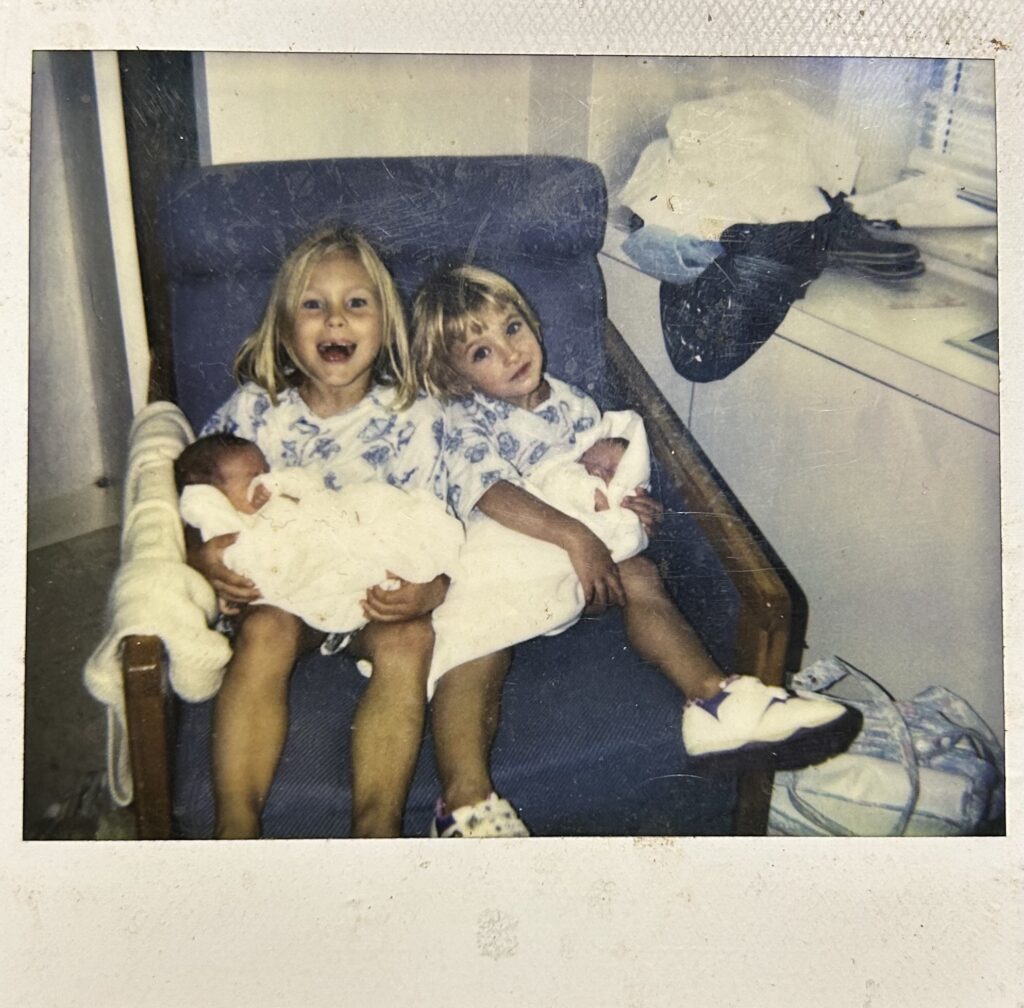 September 14th, 1993
I woke up sleepy and disoriented, on the top bunk above my little sister, Jessica. It was early, barely dawn. My confusion subsided as excitement enveloped me; I realized why this day was special.
My parents weren't home, but my Granmama was watching over us in their absence. We did not hear them depart last night. Jessica, on the bottom bunk, gasped in surprise and pleasure as she awoke with two new stuffed animals. She was ever so thoughtful, delivering mine up through the small space between the bed and the wall. Granmama entered the room; we got dressed and headed to the hospital, eager to welcome two new sisters into the world.
After we had washed our hands and donned child-size hospital gowns, we entered the room with broad grins spreading across our faces. Mom had been quite full and now she was elated, exhausted and empty, the contents of her womb being held by her two older daughters. They were beautiful, fragile, so perfect I could cry. Jessica and I had been awaiting two babies, so she asked,
"Which one is mine?"
Mom and Dad told us we would have to share. Amy and Kimberly. We loved them before they were born and they had finally arrived!
~~~
My three sisters and I share a bond I have not seen elsewhere. Throughout our childhood, we laughed, cried, and experienced joy and pain together; growing closer with each passing day. We love deeply; we hug so tightly we border on squeezing each other to death. Never have we found truer friends.
Kimberly and Amy filled our family tree with rare flowers. They introduced mirth where there was space to grow. My little sisters fused us, and our puzzle is complete.
Those girls are no longer babies, but beautiful, intelligent, kind young women. Both driven, they have grasped life and carried it with grace. Many lives are brighter in their light. On the day of their birth, every day of their life, and always, I am so proud to be their big sister.
–SJB