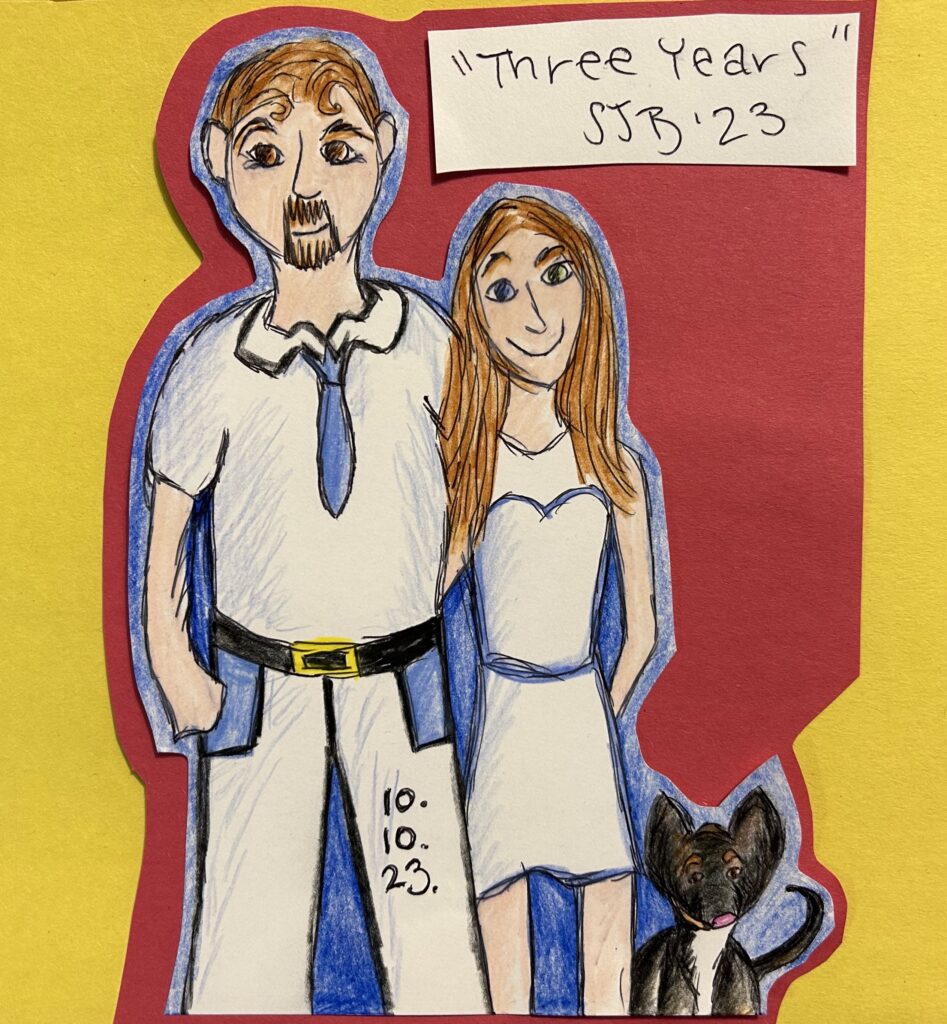 Once Upon a Time…
In 1999, when I was twelve years old, N*SYNC was my favorite boy band. I listened to their albums every night as I fell asleep.
On their "No Strings Attached" disc, there was a particular song that resonated with me. "This I Promise You" was on repeat frequently. Within this song, a phrase haunted me for years. "The one you should call was standing there all along." Throughout my childhood and early teens, I scoured my surroundings searching for the boy who was "standing there all along." Decades passed, and he never showed up.
In February of 2015, I moved to a small town in north Georgia. Shortly thereafter, I was contacted by a local gallery owner wishing to display my artwork. He gave me a tour and then introduced me to his son in passing. I found him attractive, but did not see him again for a while.
In 2016 I joined my church softball team, having never played a game in my life. I was branching out. On the second day of practice, one of the players batted the ball and it connected directly with my face. My teeth did not fall out, but they penetrated my face and my jaw was broken. I had oral surgery and wore braces for eight weeks, no solid foods.
I returned to the art gallery in 2016 after I had fully recovered. I rediscovered the attractive man I had not seen for such a long time. We became good friends, and I developed feelings for him. I often visited him at work under the rouse of finding the best pair of earrings, as the tree was located between us. For a while, he did not pick up the signs of affection I was laying on thick. Over the course of many months, I began to realize that no special boy had been "standing there all along," but I had been standing there, waiting for him. Finally, I confessed my feelings for him. Much to my relief, he felt the same for me. He was worth the wait. We built a strong foundation on our close friendship. After years of dating and parenting a dog, our relationship was solid. We got married on October 10th, 2020. "This I Promise You" was our first dance song.
It was the best day of my life, and many have followed. Three years later, he still makes my heart flutter and I cannot kiss him without smiling.
I am grateful to have found the love of my life.
–SJB