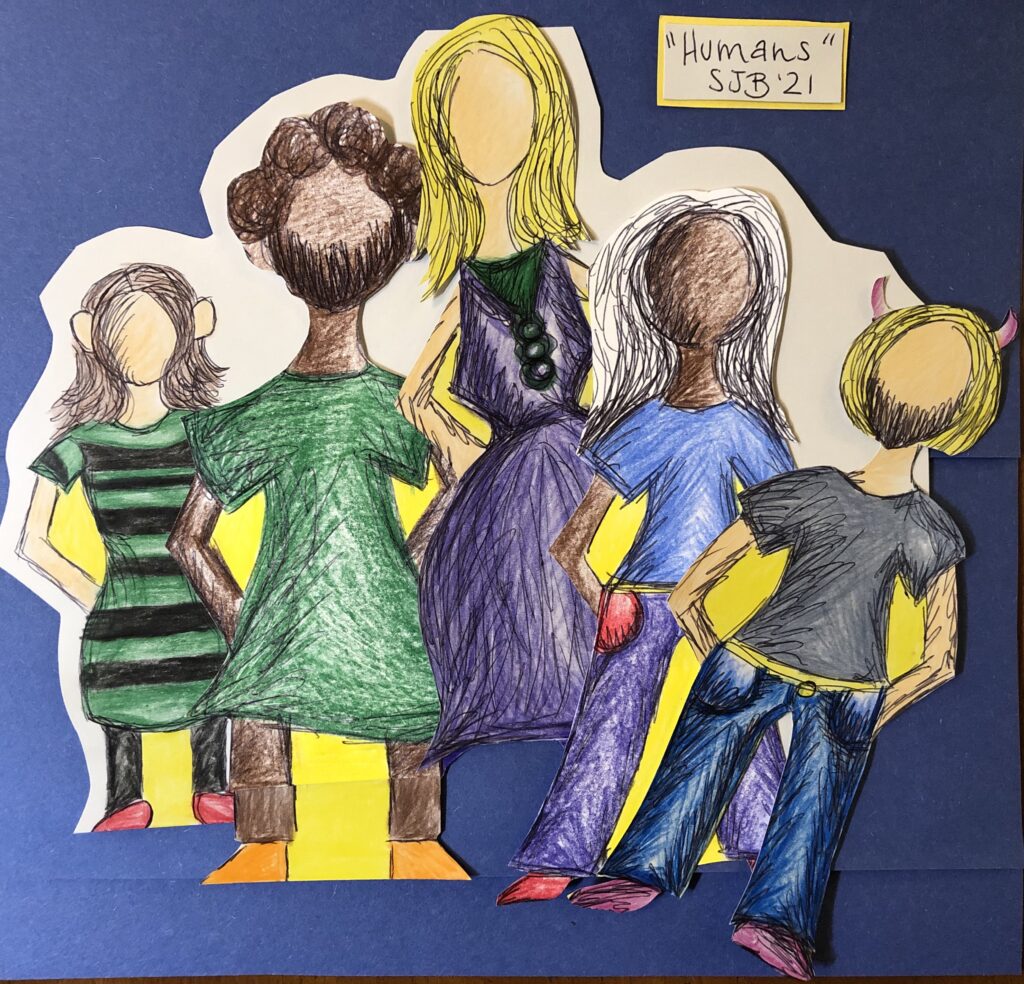 This is a day for pondering. What defines a human? The dictionary gives us no clues, and we are left with our own presumptions. Who is a person? What are we made of? Some would say we are made of 75% water. It cannot be purely physical. Is it the mask we wear in public that defines us; or is our foundation built around the person we become behind the scenes? Are we solely at the mercy of our parents' example? Do we choose water over blood, or are we so strongly bonded to family that we are connected like roots to the people we were born to live, love, and tolerate?
Are we defined by our minds, our bodies, our spirits? Our actions and our reputations? Do we read nonfiction in order to learn, or are we entertaining ourselves in a form of denial called "fiction." Do we learn what others force us to know, or do we learn because we are curious? Is it human nature to be curious? There are people who want to drown the world out in order to close the blinds on reality. No matter how dark our curtains can be, there are slivers of light reaching through to gather us and bring us to the sun, guiding us toward truth. What are we hiding from? Are we sexist? Are we racist? Are we judged by the color of our hair or the shade of our skin? I believe that life is better when you face it and stop burying yourself in the ideas of past and future. Some of us lead long healthy lives, while others strive to succeed and fail. All we have is now. This moment is real. This moment will pass. "Remember that you are dust, and to dust you shall return." We are not invincible, as we hold fast to this idea. We will not live forever. We only have now.
What defines a human? Love? Acts? Flaws? In truth, I do not know. I speculate that the answer is simple, though some people try too hard to understand. I believe that humans have the capacity to love and to forgive. We can learn to break away from hate. We can become whole by helping those less fortunate. Humans have the chance to do what is right, as well as what is wrong. That is our free will. Our words and actions speak volumes about us. We do not all follow the path of light. I believe this makes us human, and it is never too late to change, grow, and prosper.
—SJB